Your ads will be inserted here by
Easy Plugin for AdSense.
Please go to the plugin admin page to
Paste your ad code OR
Suppress this ad slot.
When in doubt, blame the accountants: a mantra which has gathered momentum after virtually every big corporate collapse since the financial crisis.
Carillion is no exception. It seems obvious to ask now why KPMG signed off the construction group's accounts in March without the merest hint of anxiety.
Hindsight being a wonderful thing, the wafer-thin profit margins embedded into Carillion's public-sector contracts allied to a bulging debt-pile (complete with big pension deficit) should have set alarm bells ringing. In the end, they rang too late. I understand that Frank Field and Rachel Reeves, the chairs of two parliamentary select committees, wrote yesterday to the big four auditors to demand disclosure of all work they undertook for Carillion during the last decade.
Sources tell me that the accountancy watchdog will, with business secretary Greg Clark's edicts about fast-tracked probes echoing in its ears, sanction a full inquiry within the next few weeks.
Yet while a witch-hunt against KPMG might satisfy a desire in the City and Westminster for blame displacement, plenty of others were culpable as Carillion plunged into insolvency.
Read more: MPs haul Carillion directors in for grilling over firm's collapse
Where, for example, was The Pensions Regulator, which should have been far more vocal in forcing Carillion's board to tackle a deficit which stood at £2.6bn on a Section 75 buyout basis when the company collapsed? Will ministers give a full account of their decision-making and monitoring processes in the wake of the company's initial profit warning last July? Why did Carillion's board believe its dividend policy was sustainable, even as its borrowings soared?
There's another group which is yet to face searching questions – but should: Carillion's investors.
The Investor Forum's annual review, published yesterday, disclosed engagements with seven companies during the last year. Carillion was conspicuous by its absence. It looks like institutional shareholders were willing to shut their eyes as long as the dividend cheques kept arriving. If they were more rigorous than that, now's the time to tell us.
Staley's FCA delay goes on
It's nine months since the banking and City regulators disclosed their investigation into Jes Staley's efforts to unmask a whistleblower who made allegations about a senior Barclays colleague.
The bank, at least publicly, has been patient about the progress made by the watchdogs, with New York's Department of Financial Services also conducting its own probe. But time is running out for the inquiries to reach their denouement if Barclays' boardroom isn't once again to be engulfed in chaos.
Reports last year suggested that Staley would learn his fate by the late autumn, then by the beginning of January. Neither has transpired, and the latest fear of some Barclays insiders is that it may now not arrive until March.
Your ads will be inserted here by
Easy Plugin for AdSense.
Please go to the plugin admin page to
Paste your ad code OR
Suppress this ad slot.
Bear in mind that the Financial Conduct Authority (FCA) is required to issue a 28-day warning notice before any punishment is made public; Barclays will then require a similar period to publish the agenda for its annual general meeting, scheduled for early May.
That doesn't leave much time for AGM papers to either include or exclude his name from the list of directors seeking re-election. Those close to Staley say he remains confident of being largely exonerated – or at least to the extent that he will keep his job.
The bigger mystery to some at Barclays, I'm told, is what's taking the FCA so long to make its mind up.
Read more: Barclays boss Jes Staley quizzed by regulators over whistleblowing probe
The Range floats chairs
It won't be the biggest stock market debut in London this year, but I'm willing to bet that if it goes public, the listing of The Range will be one of the most interesting. There's a reason for that: its founder, Chris Dawson, whose self-made success should provide inspiration to aspiring entrepreneurs everywhere. Dawson has been frank about his lack of education – he didn't learn to read until the age of 27 – and attributes The Range's stunning growth to a nous for understanding what customers want.
My headhunting sources tell me that Dawson has now begun the hunt for a heavyweight retail figure to chair the company when it floats. Given he has named Mike Ashley as one of the businessmen he most admires, parallels will undoubtedly be drawn between the two.
One bit of free advice for Dawson: he should seek a better relationship with public investors than his Sports Direct counterpart. Hiring a chairman with a proven public company track record and an independent streak would be a sensible place to start.
Read more: Self-styled "Del Boy" businessman is planning a £2bn float of The Range
[contf] [contfnew]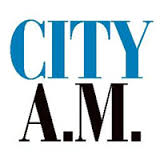 [contfnewc] [contfnewc]