Three top ministers have written an open letter to businesses, promising to finalise a Brexit transition agreement by the end of March.
Chancellor of the Exchequer Philip Hammond, business secretary Greg Clark and Brexit secretary David Davis co-signed the letter to business leaders yesterday evening.
They wrote that both the British government and the EU wanted to agree on a transition period during the first quarter of 2018.
The letter clarified that there will only be one set of changes for Brexit, which will happen at the end of the transition period of about two years.
Read more: Brexit transition deal needed "urgently" warns European banks group
In the time preceding that, "the UK's and the EU's access to one another's markets should continue on current terms", they wrote.
"Of course this will require both parties to continue to act in good faith, reflecting the spirit of our future partnership," they said. "But it is the right way to give businesses certainty, and avoid unnecessary disruption."
EU citizens will also retain the right to live and work in the UK during this period, according to the letter.
"As the Prime Minister has made clear, we will introduce a registration scheme for new arrivals in preparation for our future immigration system, but this will not place any new burdens on businesses during the implementation period."
Their intervention comes as a House of Lords committee warns that firms are likely to uproot their UK business if the government does not clarify its Brexit plans soon.
The chief executive warned this week that the company's Brexit plans will soon reach the point of no return, with staff making the move to Frankfurt.
Read more: Hammond slammed for "grave error" over his Davos Brexit speech
[contf] [contfnew]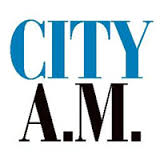 [contfnewc] [contfnewc]