The House of Commons is gearing up for what will be a career-defining vote for many MPs, as the governments EU Withdrawal Bill returns for its second reading.
Stacked with pro-EU amendments from the rebellious House of Lords, this is the moment that will supposedly lock Britains strategy for Brexit into law.
Unfortunately, almost two years after the referendum vote, we still do not know what that strategy is.
Read more: Prime Minister faces fresh Cabinet revolt over Brexit
The government – and, indeed, the major parties – have spent 24 months obfuscating, fudging, and backtracking, with the result that next Tuesdays vote is impossible to call.
Lets start with the Tories. Despite numerous promises for clarity, the government has still not published its much-promised White Paper. The cabinet is split, but can be broadly expected to vote with the government (given that it is the government), as can most of the party. However, a cohort of rebel Tory MPs, estimated to number between 12 and 15, have threatened to revolt and ally with opposition parties to push for a softer Brexit.
That, however, relies on Labour opposing the government – something which is far from certain. It is impossible to pin down Labours Brexit policy: the vast majority of its MPs voted Remain, but Jeremy Corbyn himself is a known eurosceptic.
Since the referendum, Labour has expertly played all sides, promising to honour the will of the people in its northern heartlands which voted Leave, while courting the support of anti-Brexit young people and metropolitans. There are two questions: is a complete break from the EU more important to Corbyn than the chance to bring down the government, and if so, how many of the pro-EU faction of Labour MPs will defect and vote with their consciences?
Then there are the 12 fiercely europhile Liberal Democrats, and the 35 SNP MPs who will take any chance to cause trouble and vote against a "hard Tory Brexit", as Nicola Sturgeon is so fond of saying. The 10 DUP representatives can be expected to prop up the government, but that still puts the numbers in doubt – if the other parties unite, the Tories only need a handful of defectors to lose this landmark vote.
Even if the government scrapes through, none of this changes the fact that the country will still be unable to go back to the EU – with 10 months to go to the deadline – with anything resembling a coherent strategy, either from parliament or from the cabinet.
Whatever the outcome, the only certainty is further deadlock and chaos, for the foreseeable – and utterly unpredictable – future.
Read more: Davis: EU is "shooting itself in the foot to prove gun works"
[contf] [contfnew]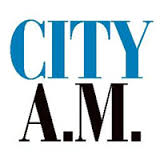 [contfnewc] [contfnewc]