A portfolio and investment summary landed in my inbox this week reporting that second quarter volatility pretty much wiped clean any 2018 investment gains. So Ive been on high alert and asking around.
From keynoting, panelling (it seems both have become verbs) and hosting conferences, were I to bet on a speaker reminding audiences we live in low interest rate and politically uncertain times, Id be quids in.
Lectern-leaners remind us the UK is a leading force in innovation investment. Now, more than ever, we must maintain our position, they say, issuing rallying cries to encourage institutional and retail investment in earlier stage businesses and hailing government-supported venture capital trusts (VCTs) and enterprise investment schemes (EISs).
It seems to me that interest in alternative investments is on the rise, and research would agree. PwC estimates a global $15.3 trillion (£11.62 trillion) in the asset class by 2020, six times 2004 levels. Data company Preqin says 80 per cent of institutional investors now have an allocation to at least one alternative asset class, up from 38 per cent in 2013.
Bringing this closer to my portfolio, I turn to Charles Owen, boss of CoInvestor (and esteemed client). Charles runs an alternative asset investment platform and having inserted a disclaimer on attitude to risk and the long-term holding typical of these investments, he explains their appeal as "partly driven by investor appetite to get in on some PE and VC action" but also says they are "valued by the tax-savvy, ever mindful of the pension rule changes limiting tax relief on allowances and individual pension contributions, and looking for inheritance tax-friendly investment options."
Could VCT and EIS alternative investments be a win for both? Tax gains for investors and a way to support innovation and growth? If so, happy days.
Peas in a podcast
On DiverCity Podcast, talking diversity and inclusion in financial services, were always trying to identify sticking points and give praise where its due. Take Amali de Alwis, chief executive of Code First: Girls. Anyone who wakes up every morning aiming to train 20,000 girls to code for free by 2020 demands full-scale support. It is great to see the City engaging, keen it seems to consign the argument "wed love to change but cant find the female talent" firmly to the archives.
Next weeks podcast features Paralympians Lord Holmes and Claire Harvey, discussing engaging and retaining disabled employees. Harvey lost the use of her legs in 2008 after a spinal cord injury and went on to captain GBs seated volleyball team at London 2012 and is now boss of Diversity Role Models. Cambridge University alum Harvey argues fishing in the same old pools and schools overlooks talent. "Id struggle to get around an institution like that today," she says.
Spanish sincerity
Last Friday, I talked through my concerns over potential City hesitancy on Brexit with Sylvia Carrasco, the Spanish chief executive of gold trading fintech, Goldex (full disclosure, not a client).
Rightly, she stops me mid-spiral to remind me of Londons shine. "Imagine trying to raise capital in France, Germany or Spain? The investment culture isnt the same. And people want to work here. Its a great place."
I pause to anticipate an inevitable gripe about poor weather as a compromise. No need, not this summer. As she rightly says: its brilliant.
Festival feeling
If the suns not your thing, then head to the Edinburgh Festival – there were 53,000+ performances of 3,300+ shows last year. Twelve years ago, having left an ExCo position for a global exchange group I did just that. Only, I wrote, produced and performed – a craft that at first is utterly terrifying.
There is much to learn from stand-up. How to hold yourself, hold a stage, hold your nerve. To learn to sell, just flyer a show on the Royal Mile…back in the days before there was an app for that.
[contf] [contfnew]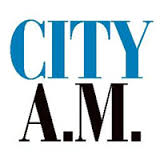 [contfnewc] [contfnewc]