Gender diversity in the technology sector remains a hotly debated topic, amid scandals, global campaigns, and social media movements. Simply put, there is still not enough diversity.
Take a look at the US. Examine the employee data for Facebook, Amazon, Apple, and Alphabets Google (four members of the illustrious FAANG stocks), and you will find that women made up just 33, 39, 32, and 31 per cent of staff respectively in 2016, according to statistics compiled by research company Information is Beautiful.
The problem persists not just in large companies, but goes right back to college campuses. Data from the US Center for Education found that there were around 30,000 white males majoring in computer science degrees in 2015-16, compared to fewer than 5,000 women.
Read more: Cyber warriors: The frontline defence business has against digital crime
Female representation in the tech sector is not just an issue of social justice. Theres a financial element as well. McKinseys "Diversity Matters" report found that companies with the most gender diversity are 15 per cent more likely to achieve above average returns.
The report also found a link in the UK between greater gender diversity in the executive team and better performance – earnings before interest and tax rose by 3.5 per cent for every 10 per cent increase in gender diversity.
And yet, despite the obvious benefits of gender diversity, speak to many on the tech scene, and they will tell you that there is no problem.
"The worrying thing is that when you look at the number of organisations that think its important to drive diversity, just under 30 per cent see it as a critical issue," warns Lisa Heneghan, global head of technology and management consulting at KPMG.
Theres a lot of work that I think organisations like us and the big technology businesses can do to help these young people really see that the world is changing, and that a career in technology can be different.
Heneghan makes this claim based on the results of a survey of chief information officers (CIOs) published by KPMG and recruitment agency Harvey Nash in June, which examined the business priorities facing some of the worlds biggest organisations. The survey was based on responses from almost 4,000 CIOs, from businesses with a combined annual cyber security spend of around $46bn.
It found that only 29 per cent said that diversity in their tech team was important to a great extent to achieving objectives. Less than half (47 per cent) said it was important to some extent, while 24 per cent of IT leaders said that diversity had little to no bearing on achieving their business and technology goals.
This came on top of findings from the survey that only 21 per cent of tech teams were female. In fact, just 12 per cent of IT leaders responding to the survey were women – a figure that has grown by just five percentage points since 2012. This is surprisingly slow, considering all the work being done by academics and campaigners in recent years to raise awareness of the benefits of more women at the executive level.
"Were seeing – disappointingly – that were not where we ought to be with female engagement and progression within technology," adds Heneghan.
"We need a mindset shift. If the people that are responding to this survey – the IT leaders – dont see that as a priority, then how are they ever going to attract and build that diversity into their teams?"
Based on the survey, 18 per cent of CIOs admitted they have been unsuccessful at promoting diversity within their organisation, although 19 per cent claimed that they had been very successful. Notably, it was larger organisations that were more likely to recognise the benefits of diversity – 43 per cent of CIOs from organisations with IT budgets of more than $250m said diversity was important to a great extent, compared to 27 per cent of those with a budget of less than $50m.
"I think its fascinating that, when you look at organisations like Amazon and the big tech players, theyre very openly stating to the market the only way you can truly be customer centric is with a diverse workforce."
In contrast, Heneghan says that its disappointing that theres still much work to do to encourage small firms to understand what the big ones are saying.
She suggests that an important step to bridging the gender gap is to look to younger people – those still in school.
"Theres still a lot to do within education to encourage women to believe that a career within technology is an attractive thing."
One KPMG programme – called "ITs Her Future" – aims to support young women into the tech sector by banishing the negative stereotypes around it.
"Recently, we did a multi-day activity with year 10 girls, where we went into a school and spent time with them to help them understand what a career in technology might look like. It was astounding how, when we asked them to visually draw pictures of what they think it would be like, it was so stereotypical in terms of the expectations of the geeks and a very traditional view of technology down in the weeds."
This may be based on a misconception that a tech job is solely sitting behind a screen, writing code. In reality, a tech job can be extremely creative, and can lead to working in artistic sectors such as film and media, or can involve work in ground-breaking fields such as artificial intelligence and machine learning.
While there are several ongoing government initiatives to encourage young women into science, technology, engineering, and mathematics, Heneghan argues that the industry has to take responsibility. She says that CIOs need to "more aggressive" (itself a stereotypically male term) when it comes to promoting diversity and a career in tech.
"Theres a lot of work that I think organisations like us and the big technology businesses can do to help these young people really see that the world is changing, and that a career in technology can be different."
But addressing the problem at the education level is a long-term solution to the gender gap. More can and should to be done in the short term to address the problem, such as challenging unconscious biases in the recruitment process and promoting more women to senior roles, as well as better flexibility and parental leave for those of both genders who want to start a family.
While there are many potential solutions out there, more research like the KPMG survey will hopefully open the industrys eyes to the extent of the problem, and encourage tech to take diversity more seriously.
Read more: FAANGs out: Tech stocks open on a positive note after a bumpy season
[contf] [contfnew]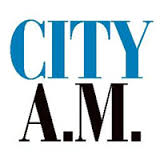 [contfnewc] [contfnewc]