Season 14 of the A-League kicks off on Friday with an influx of quality signings and some new faces holding the clipboards. Dominic Bossi runs his eye over all 10 clubs.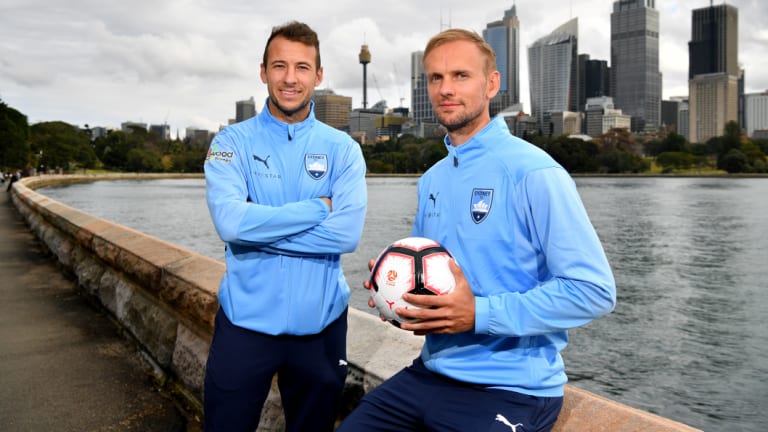 ADELAIDE UNITED
Reds coach Marco Kurz offered a lot of promise in his first season at the club and will need to deliver in his second, especially with new owners at the helm. He has a chance to start with the FFA Cup, having reached the final on the back of steady, consistent football.
Adelaide look a more balanced squad this season, though questions remain about where their goals will come from. The return of Socceroos Craig Goodwin and Ben Halloran highlight their recruitment.
Key gains: Michael Jakobsen, Craig Goodwin, Ken Ilso, Mirko Boland, Scott Galloway, Ben Halloran.
Key losses: Tarek Elrich, Johan Absalonsen, Ben Garuccio, Mark Ochieng, Jordan ODoherty, Daniel Adlung, Dzengis Cavusevic, Ersan Gulum.
BRISBANE ROAR
Advertisement
The signing of Socceroos striker Adam Taggart could be one of the most important of the off-season. Just as he did with Jamie Maclaren, coach John Aloisi will be looking to make Taggart the Roars go-to man.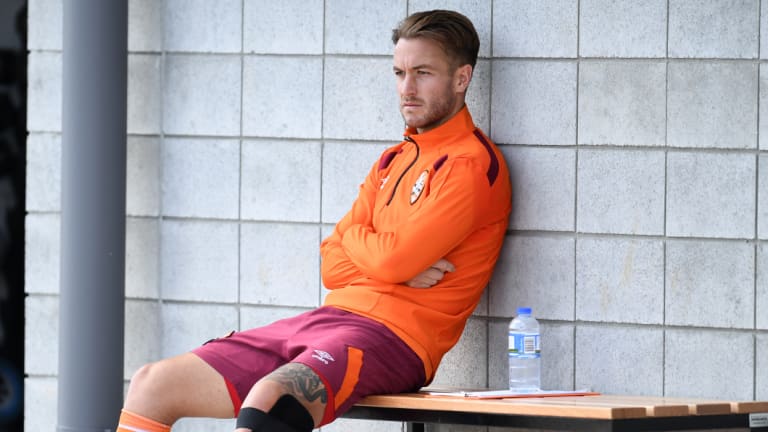 Taggart is one of a handful of smart signings by Aloisi, alongside that of promising midfielder Stefan Mauk and former La Liga midfielder Alex Lopez. Brisbane have replenished an ageing squad that should prove to be far more competitive.
Key gains: Adam Taggart, Stefan Mauk, Tobias Mikkelsen, Stefan Nigro, Alex Lopez.
Key losses: Fahid Ben Khalfallah, Massimo Maccarone, Jade North, Corey Brown, Corey Gameiro, Mitch Oxborrow, Ivan Franjic.
CENTRAL COAST MARINERS
Last seasons wooden spooners look to be the most improved squad in this seasons A-League.
New coach Mike Mulvey moved quickly to address some problem areas at the Mariners, namely their goal-shy attack.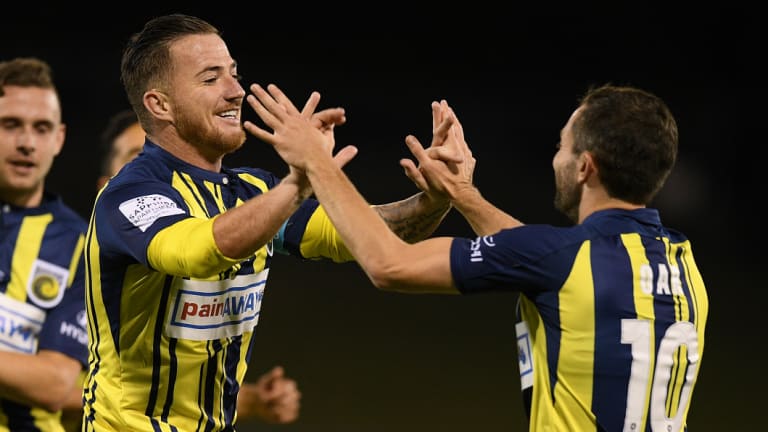 Former Aston Villa and Scotland international striker Ross McCormack leads the list, while the addition of Socceroos winger Tommy Oar is a coup for the club.
Questions remain about their defence, however the return of Jonathan Aspropotamitis from injury by Christmas should strengthen their back line.
And where does Usain Bolt fit into all this, if anywhere? Who really knows, but it should be an interesting ride.
Key gains: Jack Clisby, Corey Gameiro, Matt Simon, Jonathan Aspropotamitis, Mario Shabow, Michael McGlinchey, Kalifa Cisse, Josh Macdonald, Jordan Murray, Aiden ONeill, Ross McCormack, Tommy Oar.
Key losses: Josh Rose, Liam Rose, Storm Roux, Jacob Poscoliero, Peter Skapetis, Tom Glover, Trent Buhagiar, Wout Brama, Alan Baro, Blake Powell, Danny De Silva.
MELBOURNE CITY
City have been relatively quiet during the off-season but did make a few key transfer moves, including the acquisition of former fringe Manchester United defender Ritchie De Laet.
Highly-rated youngster Riley McGree could reach his potential in Citys more professional surroundings.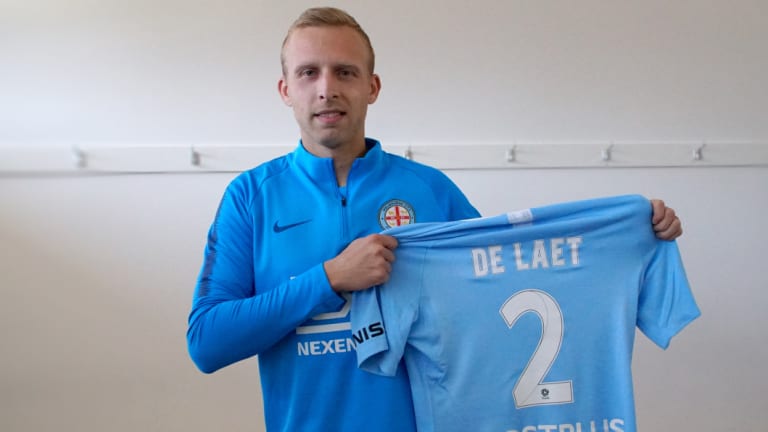 Fringe Socceroos keeper Mark Birighitti returns to the A-League, as does Curtis Good, who could prove a hit if he stays injury-free.
Coach Warren Joyce has assembled a strong, youthful squad and, in his second season at the club, will be looking to further stamp his authority on the side. Should again challenge.
Key gains: Michael OHalloran, Riley McGree, Anthony Caceres, Lachlan Wales, Rostyn Griffiths, Florin Berenguer, Mark Birighitti, Ritchie De Laet, Curtis Good.
Key losses: Nick Fitzgerald, Bruce Kamau, Manny Muscat, Ruon Tongyik, Michael Jakobsen, Stefan Mauk, Marcin Budzinski, Oliver Bozanic, Denis Genreau, Daniel Arzani, Dean Bouzanis.
MELBOURNE VICTORY
The champions are the favourites to lift the A-League ring in May and a quick glimpse at their recruitment explains why.
Japanese star Keisuke Honda is the biggest signing of the A-Leagues off-season, but Swedish striker Ola Toivonen becomes the first player to permanently join the A-League on the back of a World Cup campaign.
German defender Georg Niedermeier looms as a dominant presence in the back line, while Spaniard Raul Baena will pull the strings from the midfield. The addition of such pedigree into a stable and successful team will make Victory the club to beat.
Key gains: Corey Brown, Storm Roux, Nick Ansell, Georg Niedermeier, Keisuke Honda, Ola Toivonen, Raul Baena.
Key losses: Mitch Austin, Matias Sanchez, Christian Theoharous, James Donachie, Besart Berisha, Rhys Williams, Stefan Nigro, Leroy George.
NEWCASTLE JETS
Their incredible performances last season should have been rewarded with silverware, but it appears the Jets may have missed their best chance to clinch the title.
Their recruitment hasnt caused much concern for their rivals. Brazilian forward Jair arrives, having proven problematic at past clubs, while Patricio Rodriguez, Riley McGree and goalkeeper Jack Duncan havent been replaced with similar quality.
Coach Ernie Merrick struggled in his second season at Wellington and, unless he can unearth a gem or two, could endure a difficult campaign in the Hunter.
Key gains: Matt Ridenton, Jair, Mitch Austin, Kaine Sheppard, Lewis Italiano.
Key losses: Patricio Rodriguez, Riley McGree, Mario Shabow, Wayne Brown, Jack Duncan.
PERTH GLORY
Genuine optimism surrounds the boys from Western Australia, who should be considered among the favourites to win the A-League this season. Those expectations stem largely from the appointment of Tony Popovic as coach and the quality of players that were so quick to join him in Perth.
Asian Cup winner Matthew Spiranovic makes his return to Australia and reunites with his former coach, alongside Socceroos Jason Davidson and Ivan Franjic.
Croatian-born defender Tomislav Mrcela completes what should be one of the strongest back lines in the country, which will underpin their tilt for the title.
The firepower up front of Andy Keogh and a very fit Diego Castro will make the Glory one of the teams to beat.
Key gains: Ivan Franjic, Tomislav Mrcela, Brendon Santalab, Matthew Spiranovic, Tando Velaphi, Fabio Ferreira, Jason Davidson, Juande.
Key losses: Andreu, Joe Mills, Adam Taggart, Xavi Torres.
SYDNEY FC
A changing of the guard at Moore Park has many of Sydney FCs rivals licking their lips. After two years of unprecedented success under former coach Graham Arnold, where they were arguably the greatest side in Australian football history, the baton has been passed to club icon and former assistant coach Steve Corica.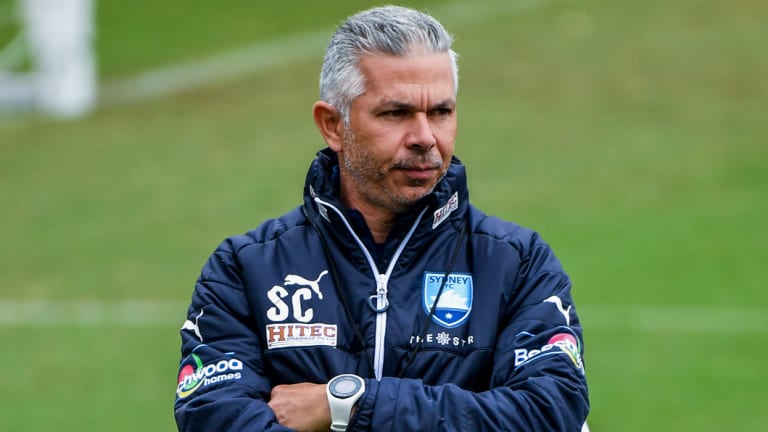 While Corica knows the club inside and out, having been part of the furniture since its foundation, his inexperience as head coach means Sydney wont be as intimidating to many of their rivals.
The departures of last seasons record goal-scorer Bobo and Johnny Warren Medallist Adrian Mierzejewski add to this perception, and a nomadic life playing out of three home grounds could further destabilise them.
However, those perceptions werent justified during the pre-season. The Sky Blues have remained as polished as in previous years and have already reached the FFA Cup final. And Coricas work in the transfer market has been savvy. Theres a lot more pace in their ranks, the average squad age is significantly younger and foreign signings Siem de Jong and Adam Le Fondre promise to be stars.
The clubs core remains, the leadership is intact and the Sky Blues will likely be a force to reckon with once again.
Key gains: Adam Le Fondre, Siem De Jong, Jop van der Linden, Danny De Silva, Trent Buhagiar.
Key losses: Jordy Buijs, Luke Wilkshire, Matt Simon, Fabio Ferreira, Anthony Kalik, David Carney, Adrian Mierzejewski, Bobo.
WELLINGTON PHOENIX
The New Zealanders are already fighting for survival and must improve drastically on the park. New coach Mark Rudan has brought more discipline and determination to their dugout.
His cause will be aided by the influence of former English Premier League veteran Steven Taylor, who is one of the biggest coups for an A-League side this season.
Phoenixs squad is slim, however, and that lack of depth could expose weaknesses if injuries mount.
Wellington will be better, but the question is by how much?
Key gains: Steven Taylor, Filip Kurto, Mitch Nichols, David Williams, Michal Kopczynski, Max Burgess.
Key losses: Marco Rossi, Michael McGlinchey, Matthew Ridenton, Matija Ljujic, Goran Paracki, Andrija Kaluderovic.
WESTERN SYDNEY WANDERERS
A big name brings big expectations to the Wanderers this season and already optimism is creeping back into last seasons strugglers. German coach Markus Babbel, the former Liverpool star, has been hailed as a breath of fresh air by senior players at the club, who have been won over by his disciplined, demanding sessions balanced by his jovial character.
Performances and results have understandably been inconsistent leading into the A-League season as preparations have been hampered by a series of injuries.
The Wanderers are very much a work in progress under Babbel and its likely they might start the season slowly before finding their rhythm. German midfielder Alex Baumjohann looms as a quality addition in the playmaking role, while youngsters Bruce Kamau and Ruon Tongyik could prove hits.
Locals Nicholas Fitzgerald and Tarek Elrich return to their home-town club, highlighting a transfer period thats been more shrewd than spectacular. But its left the Wanderers with a balanced squad that has every right to expect to challenge for silverware.
Key gains: Nick Fitzgerald, Bruce Kamau, Ruon Tongyik, Tarek Elrich, Jordan ODoherty, Danijel Nizic, Patrick Ziegler, Alexander Baumjohann.
Key losses: Alvaro Cejudo, Jack Clisby, Michael Thwaite, Jonathan Aspropotamitis, Brendon Santalab, Steven Lustica, Chris Ikonomidis.
OPENING ROUND
Friday
Adelaide United v Sydney FC, Coopers Stadium, 7.50pm
Saturday
Melbourne Victory v Melbourne City, Etihad Stadium, 7.50pm
Sunday
Wellington Phoenix v Newcastle Jets, Westpac Stadium, 3pm
Brisbane Roar v Central Coast Mariners, Suncorp Stadium, 5pm
Perth Glory v Western Sydney Wanderers, NIB Stadium, 7pm
*All times are AEDT
Dominic Bossi is a football reporter with The Sydney Morning Herald.