Israeli police arrested activists resisting the planned demolition of Khan al Ahmar (Reuters)
Palestinians protested in and around Khan al-Ahmar on Wednesday as Israeli forces began preparations to destroy the Bedouin village in the occupied West Bank, despite international calls not to go ahead with the plan.
Residents and activists climbed onto bulldozers and waved Palestinian flags in a bid to stop the demolition from taking place.
PLO Executive Committee member Hanan Ashrawi condemned the imminent plans by the Israeli army to raze Khan al-Ahmar and urged the international community to act.
"The protection of Palestinian families and the forcible transfer of our indigenous population to a state of homelessness and despair is completely unacceptable," said Ashrawi.
"We call on the Israeli government to immediately cancel its unlawful plans to demolish the Palestinian community of Khan al-Ahmar.
"The fact that Israel wants to demolish an entire village where its residents have been residing for fifty years for the sole purpose of expanding the illegal West Bank settlement of Kfar Adumim is outrageous and inhumane. "
The Palestinian Red Crescent reported 35 people wounded, with four taken to the hospital.
Israeli rights group B'Tselem said nine people were arrested – five from the village and four others, including the group's head of field research.
Police reported two arrests and said stones were thrown at officers.

Villagers and activists can be seen dragged by Israeli police from the area (Reuters)
The incident came after activists said the Israeli military had issued a warrant to the 173 residents of Khan al-Ahmar on Tuesday, authorising itself to seize access roads to the village.
Heavy equipment was seen in the area on Wednesday, prompting speculation a road was being prepared to facilitate the village's evacuation and demolition.
Images showed bulldozers and heavy construction equipment belonging to CAT, JCB and Chinese company Liugong parked just outside the village.
The companies did not respond to requests to comment at the time of writing.

JCB, CAT, and Liugong branded construction equipment assembled to demolish the village (Reuters)
"Today they are proceeding with infrastructure work to facilitate the demolition and forcible transfer of residents," Amit Gilutz, spokesman for B'Tselem, told AFP.
Israeli authorities say the village and its school were built illegally, and in May the supreme court rejected a final appeal against its demolition.
But activists say the villagers had little alternative but to build without Israeli construction permits, as the documents are almost never issued to Palestinians for building in parts of the West Bank where Israel has full control over civilian affairs.
Israeli authorities say they have offered villagers an alternative site, but the residents of Khan al-Ahmar point out that this is next to a rubbish dump.
Palestinians in Khan al-Ahmar vowed to never abandon their land.
"We have been living here since 1951. My grandfather, my father, and me," Faisal Abu Dawoud, a 43-year-old resident told Middle East Eye. "It is impossible for us to leave this place. Even if they arrest all of us and force us out, we will return."

Israeli police amassed round the Bedouin village of Khan al Ahmar (Reuters)
Khan al-Ahmar is mainly made up of makeshift tin and wood structures, as is traditionally the case with Bedouin villages.
Britain's minister of state for the Middle East, Alistair Burt, visited it in May and called on the Israeli government to show restraint.
He warned that any forced relocation "could constitute the forcible transfer of people as far as the United Nations is concerned".
Such an action would be considered a violation of the Geneva Convention, and therefore a war crime.
France also slammed Israel's plans for the Palestinian community.
"The villages are also located in an area which is essential for the continuity of a future Palestinian state and thus the viability of the two-state solution, which has been undermined today by the Israeli authorities decisions," French Foreign Ministry spokeswoman Agnes Von Der Muhll said in a statement.
Khan al-Ahmar is located east of Jerusalem near several major Israeli settlement blocs and close to a highway leading to the Dead Sea.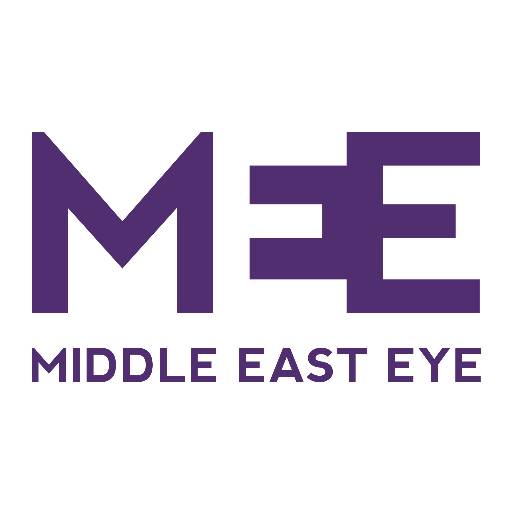 [contfnewc] [contfnewc]