The soft patch in the UKs manufacturing sector continued into July according to data released today.
The UK purchasing managers index (PMI) released by IHS Markit dropped to a three-month low of 54.0 in July with weakness in output and new orders.
The 0.3 point drop versus June was driven by softness in the domestic economy, with new export orders holding up. The sub index on output was the lowest for 16 months.
Read more: UK manufacturing output accelerated to its strongest pace in a year
The PMI remains above the long-run average of 51.8 and comfortably above the 50 mark which separates expansion from contraction.
The manufacturing sector had enjoyed a miniature boom in the aftermath of the Brexit referendum, as the weaker pound boosted exports while leaving trading arrangements unchanged.
That strong period appears to have faded since the end of 2017, although growth in the sector remains firmly positive.
Read more: UK GDP growth recovers in May boost to Bank of England hawks
Rob Dobson, director at IHS Markit, said: "UK manufacturing started the third quarter on a softer footing, with rates of expansion in output and new orders losing steam. The upturn in the sector has eased noticeably since the back end of 2017, meaning that manufacturing has failed to provide any meaningful boost to headline GDP growth through the year."
Meanwhile, the index's confidence measure fell to its lowest in 21 months.
Helena Sans, head of manufacturing at Barclays, said: "The industry is desperate for a degree of clarity and progress on the Brexit negotiations and a better understanding of what the final outcome will mean for manufacturers. "It looks like a tale of two markets at the moment, with export growth accelerating but domestic demand struggling to keep pace."
Read more: British manufacturing growth eases to slowest quarter since end of 2016
[contf] [contfnew]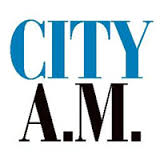 [contfnewc] [contfnewc]