As a Kiwi that spends much of his time in Australia, Jeff Horn's promoter Dean Lonergan may not be aware of Paul Keating's famous retort to opposition leader John Hewson, who pressed him as to why he wouldn't call an early election.
"The answer is, mate, because I want to do you slowly. There has to be a bit of sport in this for all of us."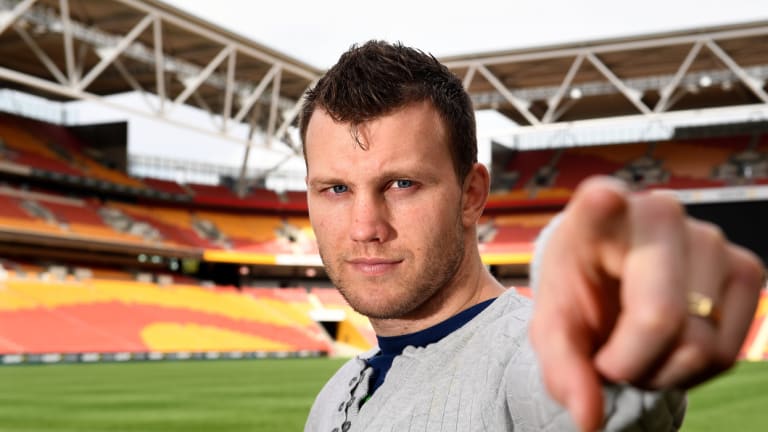 Lonergan has predicted that to be the case for Anthony Mundine when he finally meets Horn in the ring in late November. With many predicting an early finish, Lonergan believes his fighter will give Mundine an extended beating before it ends in the late rounds.
The Mundine camp has eventually signed off on the hefty financial penalties that would apply should the 43-year-old former NRL star and veteran fighter (48-8-0) struggle to make the 71kg catchweight limit and then, a second 75kg limit from a second weigh-in two hours before the bell.
With Horn's trainer Glenn Rushton fearful the naturally bigger Mundine would fight at a substantial advantage, Mundine now stands to be fined $375,000 if he's one kilogram over on the first weigh-in, $20,000 for the next 500 grams and from there, it's $50,000 per 100 grams.
Advertisement
Lonergan was strongly against the idea of Horn (18-1-1) fighting Mundine in the aftermath of the loss to Terence Crawford in Nevada. But he said Mundine's decision to trim down to 71kg changed his mind and it would also be Mundine's undoing.
"I watched Shane Cameron fight Danny Green some years ago at cruiserweight. Cameron struggled like hell to get down to the weight. It saw him have no energy and he was belted. I think Mundine is going to be in the same camp," Lonergan said.
"I think he will struggle to get the weight and hes so tight, from a financial point of view, that he will do anything he can to make the weight."
This has to be a statement fight for Horn should he want to manoeuvre his way to another world title shot. Lonergan said that could be at welterweight but has now opened up the possibility it may be at junior middleweight or middleweight, which give his fighter far more options.
Regardless of what's next, Lonergan insisted Horn would rediscover his mean streak and give Mundine the most lop-sided defeat of his career.
"This fight is going to be brutal for the first five or six rounds. But then you will see the cruel side of boxing come out. Mundine will not cope with Jeffs pressure. And I dont think this will be an early knockout by any stretch of the imagination.
"Its going to be a slow, steady beat-down. Jeff has to be dominant in this fight, but I dont think its going to be easy at the start. Late in the fight, Jeff will be totally dominating and he could hurt Mundine.
"For every Australian sports fans that every wanted to see Mundine get beaten, this is the one to watch. He wont be blasted out, but it will be a sustained beating.
"Mundine will be remembered for a few things. One will be his endorsement of the 9-11 attacks. Another is his homophobic rant in a year when Australia grew up when it came to gay marriage.
"The last thing he will be remembered for is the serious damage he takes after hes carried out of the ring for this fight."
Venues and the date have still to be signed off but the fight will happen. It's likely to be on November 30 at Suncorp Stadium in Brisbane, but Lonergan has a hold on a number of venues, not all of them in Queensland. None are in Sydney, however.
Sports reporter