Dutch world No.9 Kiki Bertens has played Ash Barty twice and believes the best thing the "tricky" Australian ever did was walk away from the game.
Barty put down her tennis racquet and picked up a cricket bat in 2015, burnt out after three years as a teenager on the professional circuit.
Since returning to the court she has stormed up the rankings to a career-high 15th in the world. On Thursday she will come face to face with a woman who has known her in her pre-cricket era and her post-cricket era.
On both occasions, Barty prevailed. Once, in Brisbane at the start of the year that ended with the then-18-year-old walking away. Then again last year in Montreal at the Canadian Masters.
Advertisement
Bertens, now ranked ninth in the world after a breakout 2018, said the Queenslander had developed and relaxed as a player in the years between their encounters.
"A lot, I would say. Like before that of course she had already great results, especially in the doubles, and then she went away for a bit," Bertens said.
"But I think that was a good decision to make for her. She's really relaxed now. If you see her and also going around, she's such a great girl. Yeah, I think it was good for her to step away a little bit."
The pair will go head to head for the third time on Ken Rosewall Arena at Sydney Olympic Park on Friday afternoon. Bertens will be trying to extend her stellar 2018 record, which featured three WTA singles titles, while Barty has her eyes on bettering her runner-up finish on the same court last year.
It will be a fascinating showdown given their rankings versus their head-to-head history.
"…[Barty] is a great player. She plays really tricky. I think in Montreal I didn't play my best, so I'm really excited to play a good match tomorrow," Bertens said.
"She uses the slice a lot, gets you out of the rhythm. You play to the forehand and then you get the heavy shot. I feel like she can do a lot with the ball.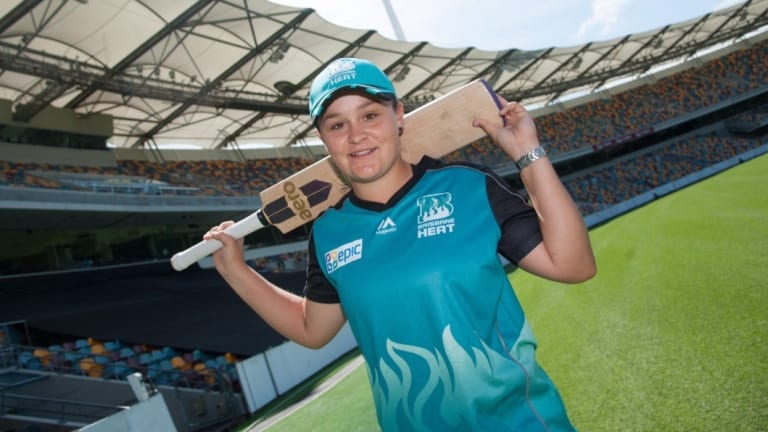 "You just really have to play good, try to play aggressive but not too much. So try to stay in the rallies. That's what I have to do [on Thursday]."
Barty will have the home-crowd advantage and is on a roll, winning five of her last six encounters. She lost to Angelique Kerber in the Hopman Cup but in Sydney dispensed with world No.1 Simona Halep in the second round and world No.12 Elise Mertens in the quarters on Wednesday.
"Obviously extremely determined," Barty said of her ambitions for Sydney and beyond. "I had a taste of what it [the final] was like last year and I'm very keen to keep going as best that I can.
"I know I'm playing good tennis; I'm well prepared. Now it's about going out there and executing and trying to finish this week off strongly before worrying about next week."
After playing in unseasonably cool conditions on Thursday, Friday promised a return to the traditional midsummer heat.
"It's a tournament [where] you always have to look at the weather for the next day to kind of prepare mentally and get yourself ready, because conditions can change dramatically," Barty said.
"When the sun's out, it's very lively. When it's not, it can be quite dead and heavy when it's more humid. It's something you have to be aware of, but it's not something that fazes me. You can play in different conditions across the world, across the whole year. Here it's just a little bit more condensed from day to day."
Georgina Robinson is the chief rugby reporter for The Sydney Morning Herald.
Most Viewed in Sport
[contf] [contfnew]
[contfnewc] [contfnewc]