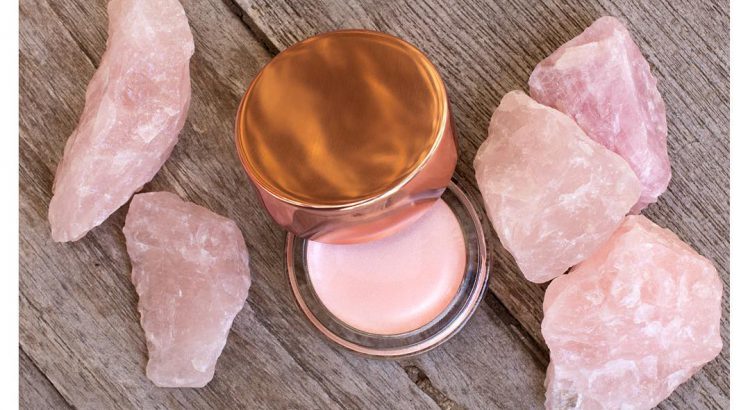 From Miranda Kerrs Kora Cosmetics, to Gwyneth Paltrows Goop brand, it seems like the gemstone and crystals trend isnt going away anything soon! While some may roll their eyes at these less-than-scientifically-proven "facts", these natural "remedies" are gaining popularity for their seemingly supernatural powers to heal and soothe the soul, whether it be through cleaning blood vessels, boosting self-confidence, or even directly curing diseases.
Even if you are a skeptic, dont brush away this trend as pseudoscience, as there are definitely advantages (other than feeling powerful or more confident) of using makeup and skincare products infused with gemstones and crystals. For one, when gems are ground up finely, they can become excellent exfoliators and cleansers. Fine powders from pearls, diamonds, and quartz also make for great highlighters, as they reflect light and give natural radiance to the skin. And what doesnt boost confidence more than beautiful skin, right?
Whether youre a diehard believer in the power of gemstones, or a skeptic just wanting to dip your toes into the world of healing stones, check out our extensive list of makeup and skincare products that are infused with gemstones and crystals!
Kanako Sugawara
READ MORE:
New anti-pollution skincare to keep your skin youthful in cities like Si