It was the best World Cup qualifying round since 1992 – and it had a nice little twist for the hosts, in its final moments, when Australia were beaten by South Africa by 10 runs to reshape the expected semi-finals.
Although England lost their group game against Australia far too emphatically at Lord's, they must have a slightly stronger chance of winning at Edgbaston on Thursday – against a now injury-hit Australia – than they would have had against India.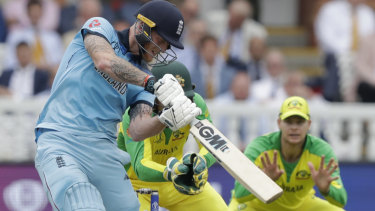 Australia will have to bring in a new player for the hamstrung Usman Khawaja, while all-rounder Marcus Stoinis is also a doubt. Above all, Australia's batting has been shown up by South Africa as unhealthily dependent on their opening pair, David Warner and Aaron Finch, even more so than England's.
And while the International Cricket Council reckons that the majority of tickets for both semi-finals have been bought in advance by India supporters living in Britain, England's supporters will at least outnumber Australia's, especially after resales in the next few days. Not quite like a Test match at Edgbaston, when the old Hollies Stand pumps up England's players and deflates opponents; but at least Eoin Morgan's men will not be overwhelmed by the noise of the crowd, as they would have been if they had been playing India.
Advertisement
As the No 1 side in the group stage, India appear to have a relatively easy run through to the final at Lord's on Sunday. Except that New Zealand's strength is their pace bowling: were they to take a few early wickets – were Rohit Sharma and Virat Kohli to fail for once – and expose India's lower order, it could be an England v New Zealand final rather than the one which most neutral observers would predict, between Australia and India.
It was indubitably thanks to England that the qualifying stage managed to stay alive until the final week: had the hosts not had their mid-tournament crisis, by collapsing against Sri Lanka and losing so heavily to Australia, the identity of the semi-finalists would have been finalised when the tournament was little more than half complete. As it was, England teased Pakistan into thinking they might replicate their late run in the 1992 World Cup.
Afghanistan were the only country not to win a game. They had no batsman who could build an innings. Mohammad Nabi was their leading wicket-taker but their greatest disappointment with the bat, scoring only 107 runs. Had Nabi batted at No 4, and perhaps captained, Afghanistan could have gone further in overcoming their structural inadequacies and infighting.
If West Indies were never going to be serious contenders, the biggest disappointment of the campaign was that they did not win a game between their first – when they blew away Pakistan – and their last. Carlos Brathwaite's century, which was a few inches away from beating New Zealand, was a taste of what might have been. They lacked a settled opening pair. Sheldon Cottrell was excellent as an opening bowler and outfielder, but the rest of their boRead More – Source