A day after the CDC urged all gatherings of 50 or more people to be canceled or postponed for the next eight weeks, the White House offered even more stringent guidelines. The Trump administration says people should not gather in groups of more than 10 and asked Americans to stay away from bars, restaurants and food courts for the next 15 days, and to not travel if possible."I believe the people in the United States (should) take them seriously because they were based on some rather serious consideration back and forth," Dr. Anthony Fauci, the nation's top infectious disease expert. "Some may look at them and say they're going to be really inconvenient for people. Some will look and say, well, maybe we've gone a little bit too far. They were well thought out."Live updatesAnd more states and cities are adding their own rules. Pennsylvania ordered liquor stores to close indefinitely when they lock up Monday night. The Bay Area, where about 7 million people live, has a shelter in place order. A curfew is on the table for New York City, Mayor Bill de Blasio said.Schools across New Jersey and New York are about to close, adding to the more than 30 million students unable to go to class. Many restaurants across the country can't have dine-in guests. Even some public beaches in Florida are closing. But some say these precautions are still not enough to stop the virus, which has infected more than 4,200 people and killed at least 80 in the United States, according to the health officials."I think it's good that the CDC and the federal government is increasingly leaning into more aggressive measures. But I think we've got to move a lot faster than that," former US Surgeon General Dr. Vivek Murthy said Monday. "I would not feel safe with people getting together in groups of 20 people. … I don't think we should tell people to go on play dates with groups of friends and catch up with small groups over lunch or dinner," Murthy said. "These may seem extreme. But the consequences of not doing so are even more extreme — (both) the health consequences and the economic consequences."Two factors are helping fuel this pandemic: the fact that people with no symptoms can easily spread the virus, and problems with testing in the United States.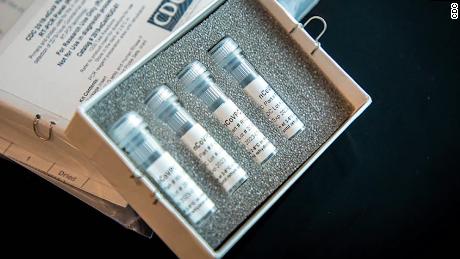 So more states are adding new rules on social distancing. New York, New Jersey and Connecticut announced a ban on gatherings of more than 50 people, New York Gov. Andrew Cuomo said Monday in a joint call with the other two governors.In those three states, casinos, gyms and movie theaters will close at 8 p.m. ET Monday and remain closed until further notice, Cuomo said. All dine-in services at bars and restaurants must stop at 8 p.m. ET Monday and transition to take-out only services.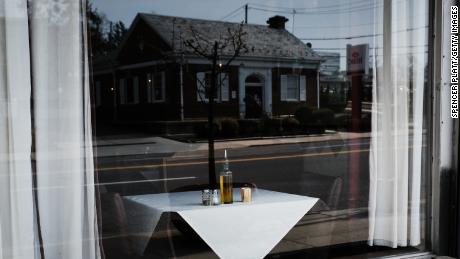 Maryland Gov. Larry Hogan ordered the closure of all casinos, racetracks and simulcast betting facilities starting at midnight Monday."These are unprecedented actions in an extraordinary situation, but they could be the difference in saving lives and keeping people safe," Hogan said.Illinois Gov. J.B. Pritzker ordered all bars and restaurants to close to the public starting Monday night until March 30. Illinois officials are working with restaurant owners and food delivery services to coordinate so restaurants can keep kitchens open for food delivery, Pritzker said. New Jersey residents shouldn't travel from 8 p.m. to 5 a.m., with the exception of essential travel, Gov. Phil Murphy announced Monday. That guideline remains in effect for the foreseeable future.San Francisco Mayor London Breed announced in a tweet that residents will be required to stay home, except to go out for essential needs, starting at midnight.Residents of the California counties of San Mateo, Santa Clara, Marin, Alameda and Contra Costa, along with the city of Berkeley, are also being required to stay home, per an order from health officers of those jurisdictions. The orders apply to more than 7 million people.Washington state will shut down bars, restaurants and recreational facilities. Gov. Jay Inslee said he will sign the shutdown order and issue a ban on gatherings larger than 50 people on Monday. There are new, similar rules in Ohio. The rules there include gyms and movie theaters.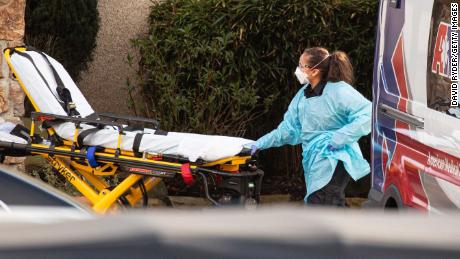 And Massachusetts, which had previously banned gatherings of 250 people or more, reduced that number Sunday to no more than 25.The National Institute of Allergy and Infectious Diseases announced Monday that a participant in a novel coronavirus vaccine trial received the first dose.But experts say it will be many more months before a vaccine could be come available to the public. That's because this study, which is a Phase I trial, is meant to see whether the vaccine is safe and induces a desired response from participants' immune systems. Proving that the vaccine can prevent coronavirus infection, however, will require follow-up studies and many more participants.You asked, we're answering: Your top coronavirus questions
Schools and sporting arenas go dark
Across the country, more than 30 million students in at least 31 states are missing classes because of the coronavirus outbreak. They include students in Los Angeles and New York City.In New Jersey, "All pre-K through grade 12 schools (public, private, and parochial) and all colleges and universities will close effective Wednesday, March 18th until it's deemed by health officials to be safe for in-person classes to resume," Gov. Murphy tweeted Monday.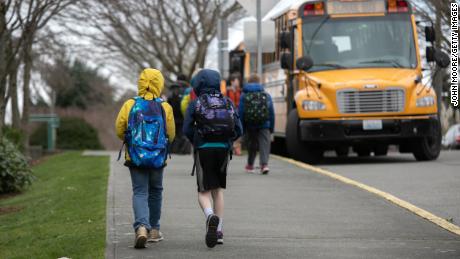 Cuomo said all public schools in New York state will close, though the timing has yet to be finalized.Some school districts and universities have started transitioning to online instruction until work can resume in classrooms. In the sports world, the National Basketball Association, National Hockey Association and the Major League Soccer have all had cancellations.Disney theme parks — normally bustling this time of year with spring break revelers — are closed through the end of the month. And inRead More – Source
[contf] [contfnew]
[contfnewc] [contfnewc]