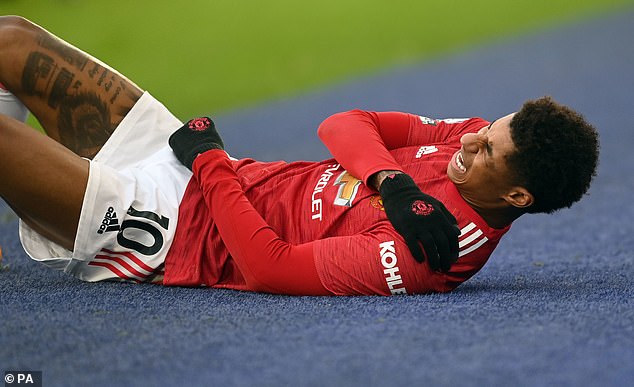 Marcus Rashford will have shoulder surgery and is expected to return in October, said Manchester United today. 
The player needs at least three months of recovery until he could safely return to the pitch. 
The 23-year-old has been suffering from his shoulder for ten months. Since November 2020, he has depended on painkillers to keep playing with the club. 
At Euro 2020, Rashford played despite the pain, which grew stronger after the tournament. 
The club had to take such a decision to ensure his safety from a life injury. They initiated talks with the player to know if he will undergo surgery or not. Man United's medical staff expressed their deep fear about the injury complications if not addressed soon.
The club does not need the player away from the pitch for a long time. The player does not want that too. However, it is reported that he will undergo surgery next week, coming back in three months – at least.
At the same time, the player ought to keep running, as it is a shoulder injury. During his recovery, he can maintain training, which should spur the English international to get back to Red Jersey quickly. 
The player and the club hope that the surgery will heal the pain once and for all. 
As dubbed by his teammate, the Prince of England was a crucial player for the Red Devils. Last season, he put in 57 appearances, scoring 21 goals and providing 15 assists. 
At Euro 2020, however, he was a regular off the bench but played a few minutes almost every match. 
The player joined the final against Italy at the end of extra time to play penalties shoot out. He missed him as the Azzurri lifted the cup.