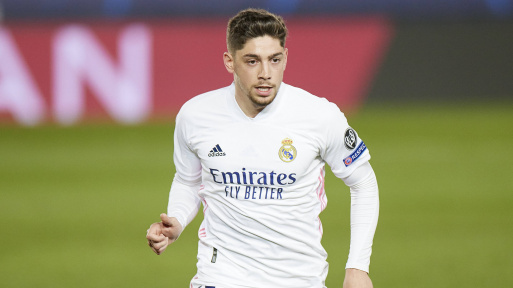 Federico Valverde has reached a new agreement with the Spanish club, Real Madrid, said the club today.
Valverde with the new contract, a six-year contract, will still play at Santiago Bernabéu, wearing the white jersey until 2027.
The young medfielder joined the White House in 2016 coming from Peñarol, when he was 18 years old. He then joined Real Madrid Real Madrid Castilla and played there for a season.
The 23-year-old player's previous contract was until 2025, and the new agreement entails two extra years.
Sealing the new deal, the player will benefit from a sharp raise in his salary with the Los Merengues. The Uruguay international had a release clause that is worth €500m. However, with the new deal, the player has had his release clause doubled.
Player's numbers
After joining Real Madrid Castilla in 2016, the next season the player moved to Deportivo La Coruña and put in 25 appearances.
The following season, the player went back to Real Madrid's first team until now. He has put in 104 appearances with the Spanish club, yet to increase, as he extended the contract.
Thibaut Courtois, Dani Carvajal, and Karim Benzema have recently penned their new contracts with Real Madrid. Now, Federico Valverde joined the trio in putting fresh ink on papers.
It is worth mentioning that Real Madrid lost two points in their second fixture against Levante, as both teams scored 3 goals.
In fact, Real Madrid were behind, until Vini Jr. scored the equalizer for the White House, bringing a point to the team. For some, it is disappointing, but for others bringing a point home is fair.
The team has not benefited from the draw of their all-time rivals, Barcelona, who also lost two points. Barca played Athletic Club, as the fixture ended in a 1-1 draw.