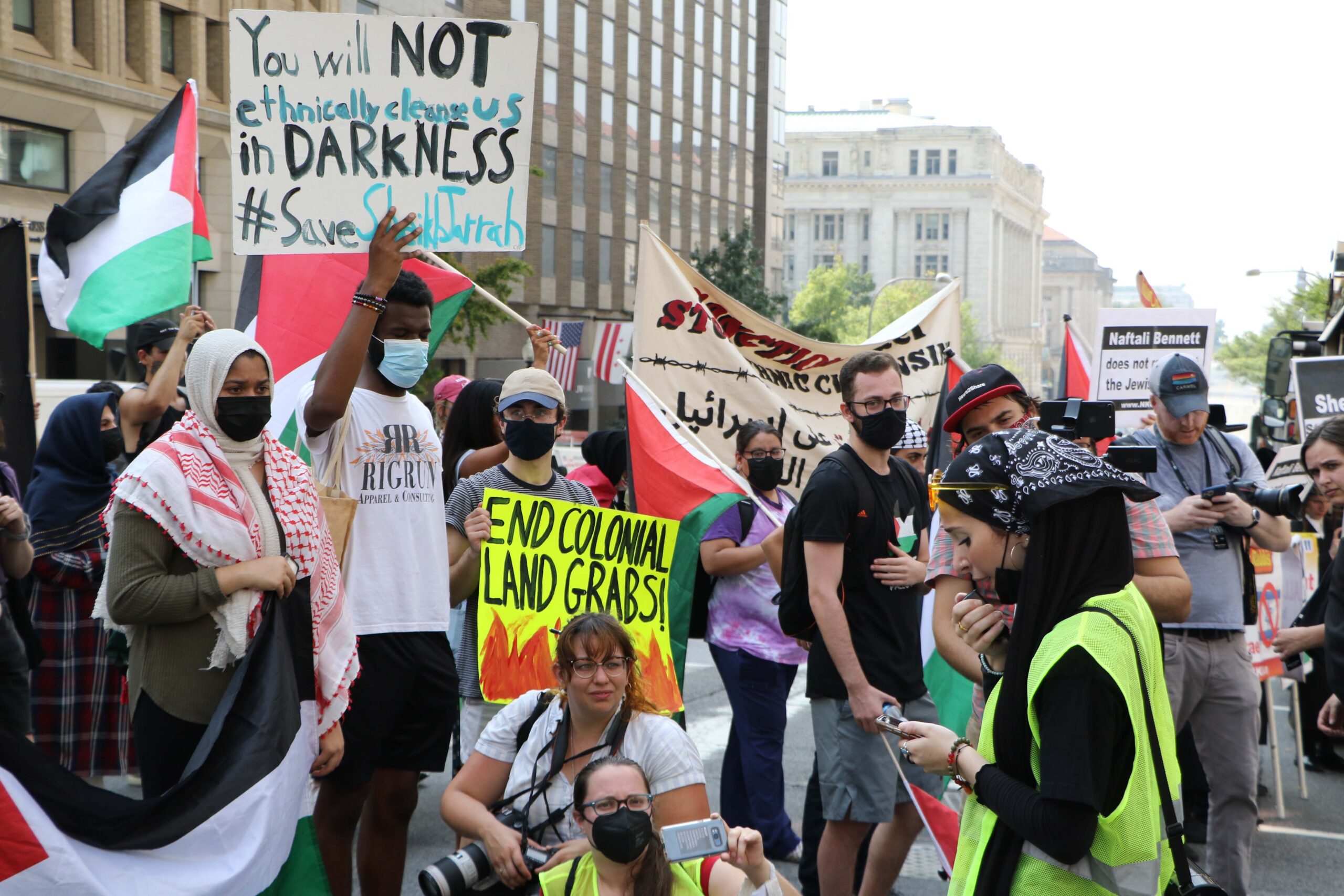 Pro-Palestine
Pro-Palestine protesters rallied near the White House in Washington in rejection to to Israeli Prime Minister Naftali Bennett's visit to the country.
The demonstrators also called for an end to US military aid to Israel.
Banners calling for an end to the expulsion of Palestinians from neighbourhoods in East Jerusalem were raised during the protest.
The pro-Palestine protesters chanted "Palestine is not for sale, we won't give up, we will not fail".
Bennett has arrived to the capital on Thursday. However, he didn't meet US President Joe Biden as planned following the bloody developments in Kabul.
Thus, both leader will meet this Friday.
Prior his visit, Bennett told reporters that he would maintain Israel's seige on Gaza. He also vowed there would be no independent Palestinian state under his leadership.
"This government will neither annex nor form a Palestinian state, everyone gets that," Bennett said.
"Israel will continue the standard policy of natural growth," Bennett said.
"Stop US Aid to Israel"
The groups organising the protest include the PYM, Americans for Justice in Palestine Action (AJP Action). Jewish Voice for Peace (JVP). the Arab Resource and Organising Centre (AROC), and Code Pink.
In a joint statement, the groups slammed the US government for its continued unconditional support of Israel and called for limiting military aid to the country.
"The United States is the enabler of the Israeli occupation. The United States is contributing to perpetuating the occupation of the Palestinian people and the oppression of the Palestinian people," said Osama Abuirshaid, executive director of AJP Action.
"We want to send a clear message to Biden that Israel should not get more military aid. We should condition military aid on Israel's adherence to international law and to the norms that we claim to adhere to here, like freedom, equality and justice for all."