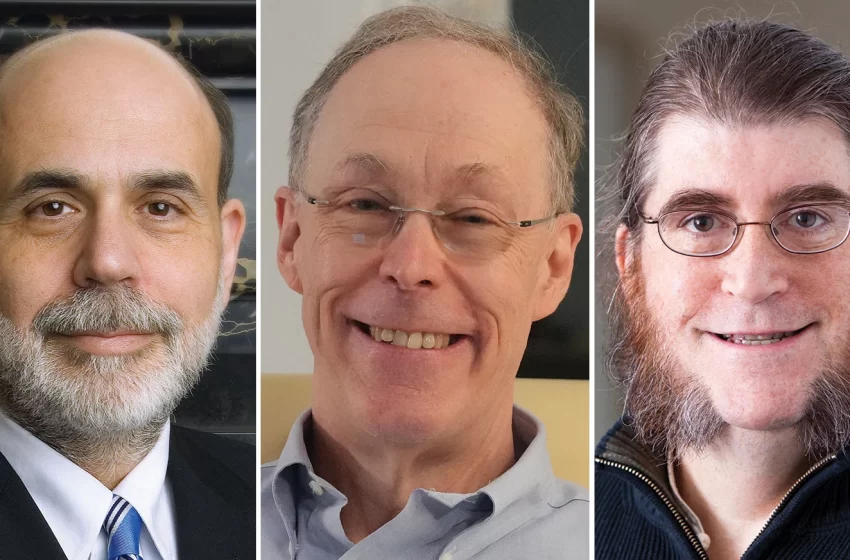 New York, Europe Brief News – Three US economists including former Federal Reserve Chair Ben Bernanke won this year's Nobel Economics Prize.
The three US economists, Bernanke, Douglas Diamond and Philip Dybvig, won for their research on how regulating banks and propping up failing lenders can stave off a worse economic crisis.
"The actions taken by central banks and financial regulators around the world in confronting two recent major crises – the Great Recession and the economic downturn that was generated by the COVID-19 pandemic – were in large part motivated by the laureates' research," the Swedish Academy said in announcing this year's prize winners.
"Even though these bailouts have problems, … they could actually be good for society," Diamond, a University of Chicago professor, said at a news conference with the Swedish Academy. He argued that preventing the collapse of US investment bank Lehman Brothers would have made the 2008 crisis less severe.
Governments around the world bailed out banks in 2008 and 2009, generating a torrent of criticism as ordinary consumers suffered. Many lost their homes even as banks, a key culprit of the crisis, were saved.
The deadly floods that hit the world earlier this summer has shed light on climate change and its impact.
Last year, more than 180 people died in Western Europe due to the floods.
While about 157 German people died after the flood, only 31 from Belgium died. And about 163 people are still missing.
The floods also affected other countries like France, Netherlands, Austria and Switzerland.
Experts say such disasters will become more severe and frequent as the planet heats up.