The White House and U.S. congressional leaders in the Senate reached an agreement on a $2 trillion relief package amid the COVID-19 pandemic, White House official Eric Ueland said shortly after midnight on Wednesday.
"Ladies and gentlemen, we are done. We have a deal," he said.
The text of the deal was not expected to be available until later on Wednesday.
The package would give direct payments of up to $3,000 to most U.S. families, and provide some $367 billion to a program for small-business loans to help them keep making payroll as workers are forced to stay home due to orders in several states across the country.
The package also includes a $500 billion fund for guaranteed, subsidized loans to help larger industries, $250 billion for expanded unemployment aid, and $75 billion for hospitals.
Democrats twice blocked the $2 trillion package prior to the agreement.
The Epoch Times refers to the novel coronavirus, which causes the disease COVID-19, as the CCP virus because the Chinese Communist Partys coverup and mismanagement allowed the virus to spread throughout China and create a global pandemic.
Related Coverage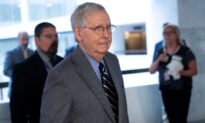 Partisanship Explodes as Senate Stumbles Toward $2 Trillion CCP Virus Economic Relief Deal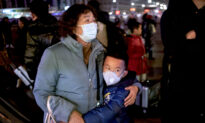 Editorial: Giving the Right Name to the Virus Causing a Worldwide Pandemic
The pandemic has killed more than 800 people in the United States and infected more than 55,000 to date, according to figures from Johns Hopkins University.
Confirmed cases of the CCP virus continue to rise in the United States as testing improves and as more people are becoming exposed to the virus.
The United States confirmed more than 10,000 new cases on Tuesday, the highest number reported in one day so far.
White House officials announced Tuesday that any person who has left New York City and the New York metropolitan area should self-quarantine for 14 days since the time they left to minimize the risk of spreading the CCP virus throughout the country.
"Stay at home" orders have been issued over the past week in multiple U.S. states, affecting about one in three U.S. residents, in efforts to curb the spread of the virus. The states include California, Connecticut, Delaware, Illinois, Indiana, Louisiana, Massachusetts, Michigan, New Jersey, New York, Ohio, Oregon, West Virginia, and Washington.
Residents are recommended to remain at home unless they need to leave for essential activities. Non-essential businesses have also been ordered closed. Each state has slight variations as to what qualifies as "essential," but generally the list encompasses grocery stores, gas stations, pharmacies, and basic health services.Read More – Source
[contf] [contfnew]
[contfnewc] [contfnewc]