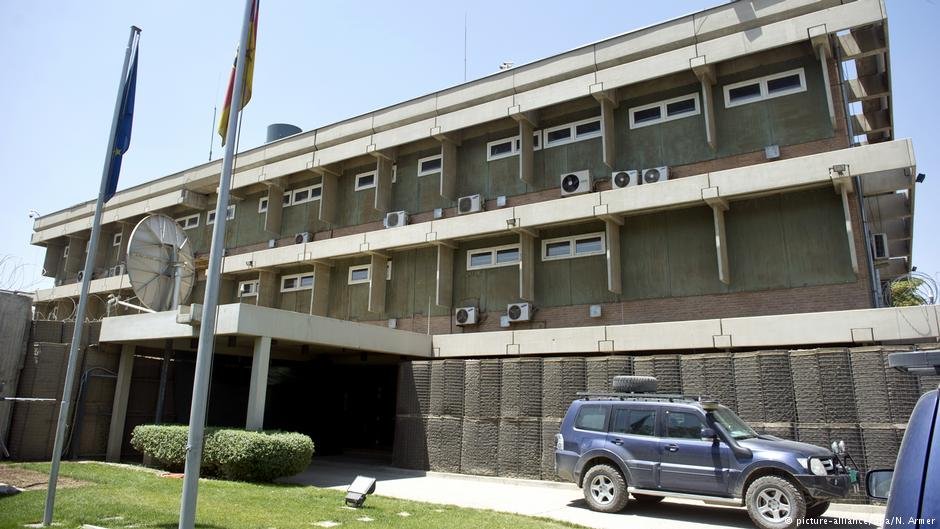 Source: picture-alliance/dpa/N. Armer
The German embassy in Kabul closed and prepares to evacuate its citizens on Sunday.
This is due to the Taliban insurgents entering the Afghan city.
The foreign office in Berlin said, "The security situation has deteriorated, and we shuttered the German embassy in Kabul as of today."
Foreign Minister, Heiko Mass, decided to transfer the staff to the military area of Kabul airport to supposedly continue working.
Simultaneously, Berlin officials were hurrying to evacuate German citizens and Afghans who used to work for German institutions.
Taliban arrived at Kabul on Sunday and said they would take power within a few days.
Emergency evacuation
According to diplomats, Mass held a convention with the government's crisis team to secure the emergency evacuation.
A spokesperson for the defense ministry did not confirm tabloid Bild's report of two planes leaving for Kabul on Sunday.
In the beginning, the expectation was that the military flights for evacuation depart on Monday.
The planes continued shuttling between Kabul and Uzbekistan's capital, Tashkent, to evacuate German citizens and eligible Afghans.
The Foreign Ministry said in a statement on Friday that less than 100 German citizens are still in Afghanistan working beyond officials.
It was still vague how many local helpers would leave Afghanistan on Sunday.
How many evacuees?
A source from the government said there were at least a thousand former Afghan employees and their close family members.
The source added this was only an estimated value.
A German troops-founded support network estimated the number of Afghans eligible for evacuation at 2,000 people.
However, the group says German officials should also evacuate another 4,000, even though they don't fulfill the requirements.
For instance, Afghans who used to work as subcontractors.
The group  goes by the name Patenschaftsnetzwerk Afghanische Ortskraefte.
The Network for Afghan Helpers sponsors and funds this group.