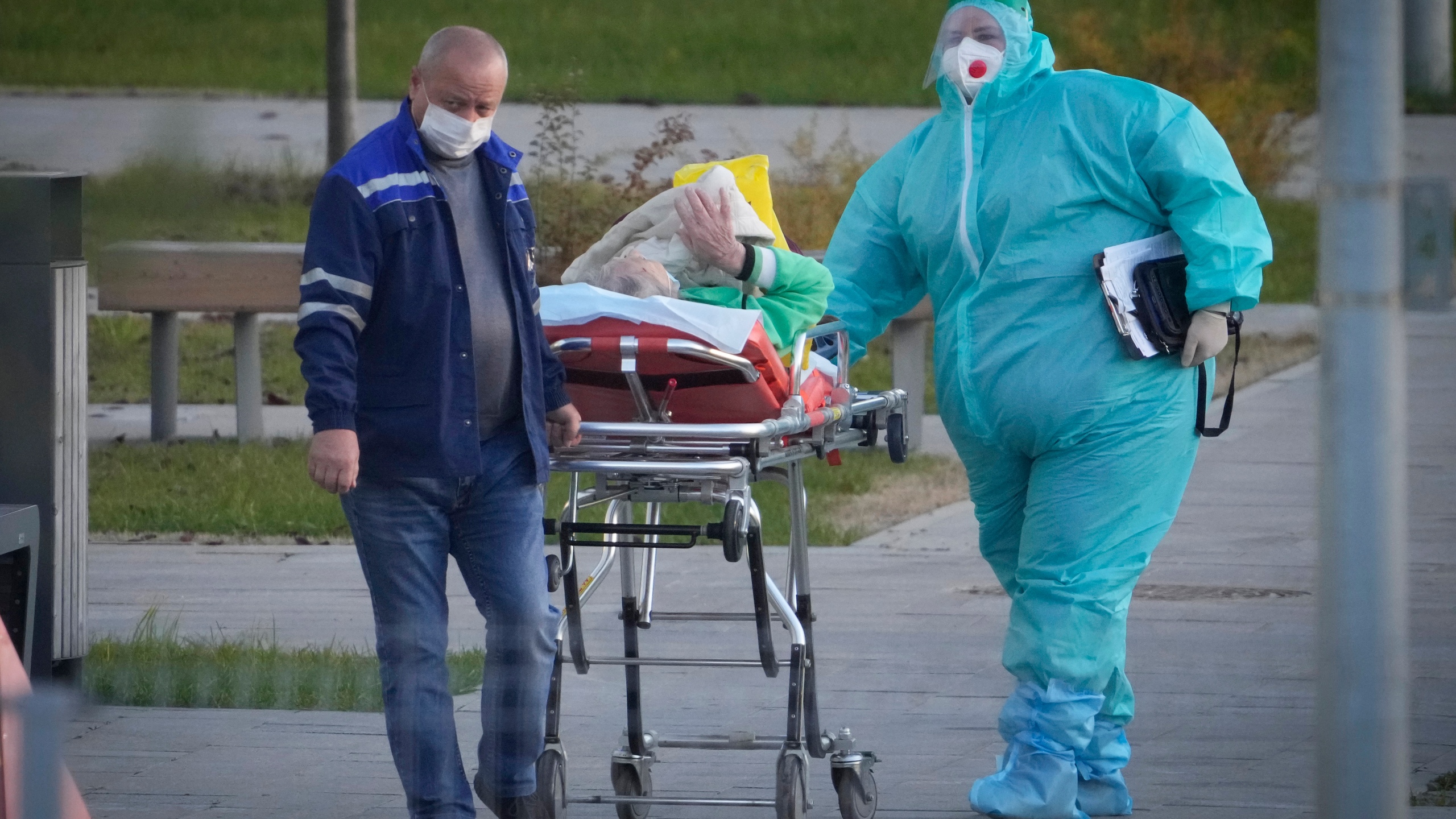 new record
Russia has reported a new record of daily coronavirus deaths on Tuesday as a new virus wave hits the country.
Health authorities reported 973 coronavirus deaths yesterday, marking the highest daily toll since the start of the pandemic.
The new record came while the country suffers lagging vaccination rates.
However, the authorities refused to impose a new national lockdown.
Health Minister Mikhail Murashko said 11 percent of Russia's 235,000 hospitalised COVID-19 patients were in serious or critical condition.
Overall, Russia's coronavirus task force has registered more than 7.8 million confirmed cases and 218,345 deaths. The numbers are the highest death toll in Europe.
Yet the state statistics agency Rosstat has reported a much higher total – about 418,000 deaths of people with COVID-19.
Russia has blamed the sharp rise in infections and deaths that began last month on a slow vaccination rate.
Only 47.8 million Russians, or almost 33 percent of its nearly 146 million people, have received at least one shot of a coronavirus vaccine.
Speaking at a meeting with newly-elected Russian lawmakers, Russian President Vladimir Putin emphasised on Tuesday the importance of broad vaccination and urged lawmakers to help encourage the population to get the shots.
"We must patiently and persistently work with people and explain all the advantages of prophylactics against that dangerous disease," Putin said, noting that the population must be persuaded to get the shots without resorting to administrative pressure.