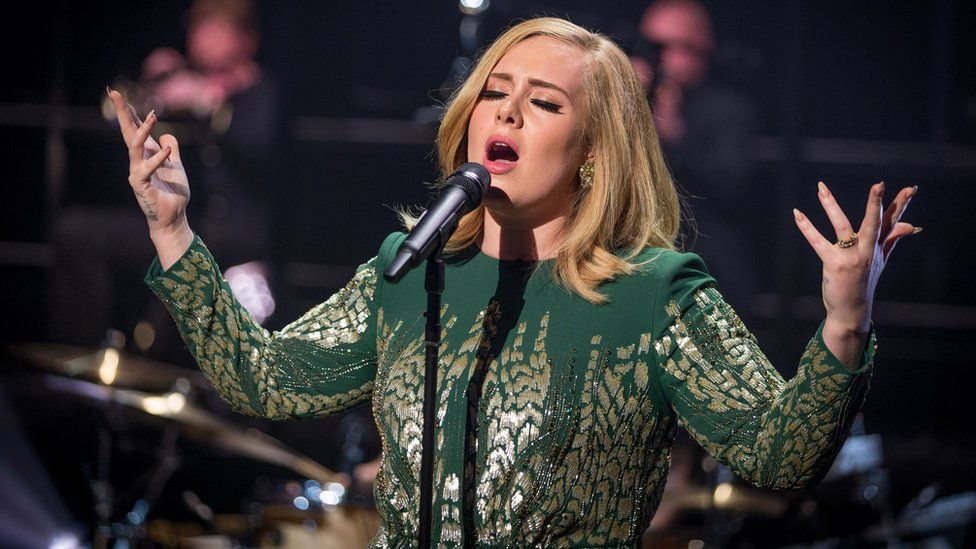 Adele's single Hello became the first single to be downloaded more than one million times in the US
London, Europe brief News – English singer and songwriter, Adele, appeared in a FaceTiming crying after her Las Vegas show was postponed due to Covid-19 production issues.
Adele has apologised to her fans after cancelling a series of highly anticipated shows in Las Vegas.
In a direct Instagram message, Adele apologised for the disappointment and urged them to visit her Vegas gift store. Adele-branded T-shirts and hoodies were on sale for between $45 and $90 (£33 and £66) each.
She later took to Twitter to say that she had the "best fans in the world". She also thanked them for their "graciousness and love".
Adele's three-month Las Vegas residency, titled Weekends with Adele, was due to begin on 21 January at the Colosseum in the Caesars Palace casino, celebrating her highly lauded album 30.
Adele's divorce album is a slyly subversive fit for a Vegas residency
In a tearful Instagram post published on Friday, she said she was "gutted" to have to reschedule all of the dates. "I'm so sorry. But my show isn't ready," she said. "We've been absolutely destroyed by delivery delays and Covid. Half my crew … are down with Covid – they still are – and it's been impossible to finish the show."
"I love you too, I'm so sorry and I can't wait to meet you, alright," the Grammy winner said.
After news of the postponement broke, social media was filled with stories of fans who had spent a lot of money and travelled thousands of miles only to find the performances had been cancelled.
Tickets to the show cost between $85 and more than $5,000 for platinum packages – before travel and accommodation in Nevada. Tickets in premium seating areas were selling for tens of thousands on resale websites.