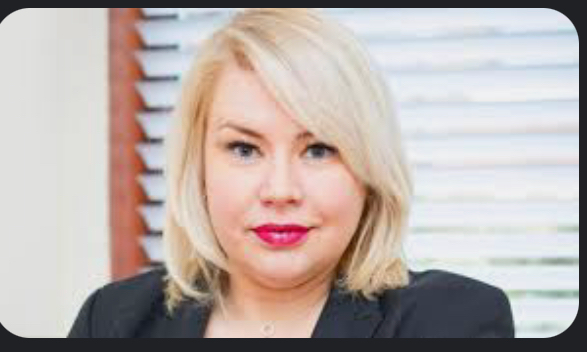 Credit:abtc
Brussels, Europe Brief News –Aideen Kennedy endured weeks in the hospital receiving 12 blood transfusions until declaring on Friday that she decided to go home. Kennedy was a former UTV broadcaster who died at 43 after battling a serious disease. She was a popular and successful news presenter for UTV, Northern Ireland's version of ITV. 
Aideen Kennedy Life
She had uploaded images of herself in hospital early in the week for an ailment that was not mentioned. Aideen had informed her 16,600 Twitter followers on Tuesday about her extended hospital stay. She captioned photographs of herself having a blood transfusion: "Say a quick prayer for me on Day 19 in the hospital. There is gastrointestinal bleeding."
Read More: Leonardo DiCaprio: Internet's Take On His Dating Life
On the same day, she shared another photo of a blood bag, thanking donors. "God bless those who give blood, I am on my 12th transfusion, and I can't even believe someone would be that nice and unselfish," Aideen commented.
She announced on Friday morning that she would be "going home to die" with the help of palliative care. "So, life has not gone well, and I am as sick as I was when I went into hospital so effectively going home to die but getting palliative care," the Twitter post, which has received over 10,600 likes, added.
Additional Information 
"The children are aware. If you ever come across them, will you keep an eye out for them? They are the nicest, sweetest, most caring kids." Rita Fitzgerald, a coworker at UTV, responded: "Darling Aideen, I'm so sad to hear this. My heart breaks for you. I'm available if there's anything I can do.
Also Read: Kim Kardashian Under Fire
Sincerely, xxx" Emma Little-Pengally, a close friend, confirmed her passing on Twitter on Saturday evening.
She said on Twitter: "I was completely crushed. Aideen, my lovely, witty, and compassionate friend, has died. I'm going to miss her terribly. We met 22 years ago when we stayed the night in Washington, DC, for the summer and became fast friends. Goodbye, lovely lady." 
Chris Lyttle, a former vice-chair of the Assembly Committee on Education, who met Aideen and Emma during the Washington Ireland Program at the outset of their professions, also expressed homage on Twitter. He stated: "Aideen, rest in peace. I am extremely glad for our brief time together. May the life and love you contributed to this world provide solace to your family. They have my greatest condolences and support."
On Twitter, Little-Pengally sent another touching message for Aideen Kennedy: "Our time on Earth has come to an end. That makes me sad. There will be no more pain or disease for you. No more anguish or trauma. The most gorgeous, caring individual I've ever had the pleasure of knowing. Our walks and discussions, craic and good times. I hope to see you again. Bye, my friend."